Wholesale & Private Label Inquires
For almost two decades, we have been carefully plucking the finest tea leaves from certified organic Chinese tea gardens destined for your tea cup. Every hour of every day thousands loyal Touch Organic Tea drinkers around the globe are sipping one of our fresh premium green, white, oolong, jasmine, black or specialty teas right now. We offer organic loose tea, tea bags, pyramids, tea tubes and commercial tea pillows for food service programs. Our super-popular cold-brew iced tea programs and our innovative matcha tea powder and new liquid matcha programs can be customized to suit your needs. We would be pleased to share our extensive tea production experience and organic tea resources with you.
• Tea Supply to Grocery, Pharmacy, Hotels, Restaurants and Tea Shops
• Office Lunch Room Tea Programs
• A Wide Variety of Corporate Tea Gifting Programs (Request our Tea Gift Catalogue)
• Collaborate with Florists and Gift Shops for Annual Festivals and Occasion Hampers
• Special Events, Wedding Gifts and Charity Fundraising Tea Programs
Contact us, and we will pour some tea together while you tell us about your amazing project!
info@graham.com.hk
Why Organic
"If it is not organic, it is not pure green tea." Edmund Li. CEO, GCL
The average non-organic tea plucked from the grocery shelf today has been lab-tested to reveal up to 31 chemical residues on the actual tea leaf. This is due to the 'conventional' tea company's overuse of harmful pesticides, fertilizers and growth enhancers.
In a world where diet, health and food-safety are of utmost concern to most consumers, GCL has pioneered the organic green tea movement in China since 2002. When you steep a cup of Touch Organic™ Ecocert / NOP / USDA certified organic tea, you will taste the quality difference of clean, chemical-free green tea.
Organic green tea for the price of conventional tea – it is easier than ever to Touch Organic.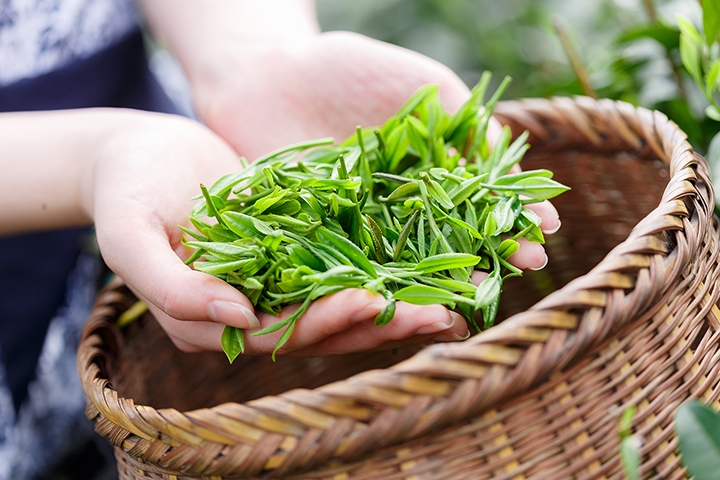 Testimonials
…This is purely me thanking you. I would like to thank you Touch Organic for all of your amazing products. I love all of your boxes such as...
---- Tema
I have just discovered your delicious White tea. Thank you...
---- Michelle
We received a box of your oolong semi-fermented green tea bags and love it...
---- Raul
I've been purchasing Touch Organic Green Tea (100 bags) for many years...
---- Tom